I get an error like "Can't connect securely to this page. This might be because the site uses outdated or unsafe TLS security settings. If this keeps happening try contacting the website's owner."
Our website uses the latest TLS 1.2 protocol. If you see such as error, your computer is likely set to the older TLS 1.0 or 1.1 protocol (even though Microsoft recommends using the latest TLS protocol for security, for some reason its not enabled on all Windows 10 computers). 
The fix is easy: In the windows search box, near the Windows Start button, type Internet Options. Open the result "Internet options - control panel". Then click the Advanced tab. Scroll down in the long list to "security" and make sure "use TLS 1.2" is checked. (You May leave TLS 1.0 and 1.1 checked as well for other websites to work).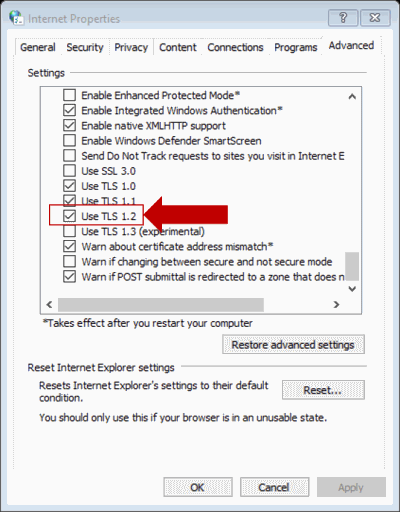 Details: https://answers.microsoft.com/en-us/ie/forum/ie11-iewindows_10/cant-connect-securely-to-this-page/e9453552-6f7e-43ef-9374-a424930e4c9c